Ecommerce App Development | Ecommerce Website Development | Ecommerce Website Designing | Mobile App Development
WEBSOLINK Driving the robust eCommerce mobile app development. Kolkata. A compelling online presence for businesses looking to thrive in the competitive eCommerce landscape. With a surge in demand of eCommerce website development in Kolkata. These websites not only showcase product items & services but also offer seamless & error less navigation and secure payment gateways, ensuring a satisfying user experience. WEBSOLINK Kolkata-based ecommerce website designing company focusing on captivating interfaces that resonate with the brand image and entice users to explore the offerings. We in Kolkata witnessed a surge in mobile app development where businesses are increasingly realizing the importance of having a dedicated mobile presence to cater to the needs of an on-the-go consumer base.
Create your
FREE STORE

Sell Anywhere, Grow Faster
Ecommerce Website & Mobile APPs | Sell Anywhere
Launch your own online store in just a few clicks | choose our Free Plan or Bundle Package
Try our 7 days No Cost Offer
Google & Facebook Ads, SEO & SMO
Show your awesome products or services infront of interested customers by Google & Facebook Ads
Try and explore with our offer FREE FOREVER Plan
Create Fast Loading Website or Landing Page
Build own website or landing page using simple drag and drop feature & publish instantly.
Previous
Next
Ecommerce App Development In Kolkata | Ecommerce Website Development In Kolkata | Ecommerce Website Designing In Kolkata | Mobile App Development In Kolkata
WEBSOLINK offers ecommerce store & app development platform, which helps to you to run your own ecommerce online store and mobile apps from single admin panel. You can manage your store 24/7 to change design, color, logo, banner images, layout, font, sales, invoice & more others. We provide multi purpose all type ecommerce check as below.
Unlimited Ecommerce
Unlimited ecommerce allows single admin owner to sell products with unlimited ecommerce features from website admin panel. It includes payment gateway, shipping, email & sms notification. Also support team is available to provide support.
Multi Vendor
Multi vendor is marketplace ecommerce, where admin will allow sellers to join as seller on the website to sell his products from seller panel on commission/subscription basis. While admin can sell his products from his own website admin panel.
Hyperlocal
It is multi location ecommerce website where product can be shown to customer based on customer location. Customer has to choose his location on website or app intitial load. Also Multi Vendor Hyperlocal is available where seller can sell in their local area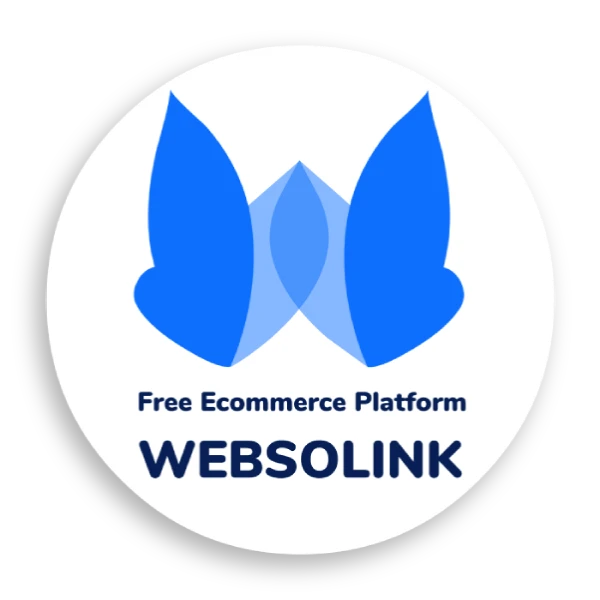 Who we are ?
Start working with WEBSOLINK we are growing company offering high quality services for affordable prices and helping startup and established business by giving better gaining experience.
We are best at Ecommerce, Digital Marketing & Cloud Business Software. Checkout our pricing, features & demo or free try.
Contact us
In today's digital age, an online presence is crucial for businesses to thrive. With the increasing popularity of eCommerce, it is more important than ever for companies to have a strong online store. This is where eCommerce website developers and web development companies come into play.
An eCommerce web development company is specialized in creating online stores that are user-friendly, visually appealing, and optimized for sales. They provide customized solutions that cater to the unique needs of each business. From selecting the right platform to integrating payment gateways and managing inventory, an eCommerce web development company handles it all.
In addition to eCommerce website development, there is also a need for eCommerce app developers. As mobile usage continues to rise, having a mobile app that complements your online store can be a game-changer. eCommerce app developers create apps that are specifically designed for eCommerce and provide a seamless experience for customers.
A key aspect of eCommerce website development is eCommerce website designing. A well-designed website can make all the difference in attracting and retaining customers. An eCommerce website designer understands the importance of a clean, modern design that is easy to navigate and optimized for conversions.
In conclusion, eCommerce is here to stay, and businesses that want to succeed in today's market must have a strong online presence. Hiring an eCommerce website developer, eCommerce web development company, eCommerce app developer, or eCommerce website designer can help businesses create a professional and effective online store that generates sales and drives growth.
Frequently Asked Questions on eCommerce Development:
An eCommerce website developer is a professional who specializes in creating and designing online stores that are optimized for sales and user experience.
An eCommerce web development company is a team of experts that provide customized eCommerce solutions to businesses looking to establish or improve their online presence.
An eCommerce app developer is a professional who specializes in creating mobile applications that are specifically designed for eCommerce businesses.
eCommerce website designing is the process of creating a website that is visually appealing, easy to navigate, and optimized for conversions.
The best eCommerce developer is someone who has a deep understanding of eCommerce, possesses technical expertise, and is capable of providing customized solutions that meet the unique needs of each business.
eCommerce web development companies offer a range of services, including eCommerce website development, platform selection and customization, payment gateway integration, and ongoing maintenance and support.
The cost of hiring an eCommerce developer or web development company varies depending on the scope and complexity of the project. It is best to get a customized quote after discussing the project requirements with the developer or company.
The timeline for eCommerce website development depends on the scope of the project. It can take anywhere from a few weeks to several months to complete a project.
To find the best eCommerce developer or web development company, you can research and compare different options, read reviews and testimonials, and schedule consultations to discuss your project requirements.
Create website or landing page that makes easy for people to buy your products.
Quickly design or choose from our ready designs with mobile responsive templates and launch modern landing pages or website on your domain or subdomain without help from developers.
Build landing pages or website for people to
Join your mailing list.
Fill a form.
Click Call-To-Action.
Call you from your website.
Show your product, item & design
"WEBSOLINK people were very help full, The team helped me to setup marketing campaign and i was fully satisfied by conversion i received, Thanks WEBSOLINK."
Rashad Ahmad
CEO | My Care Desk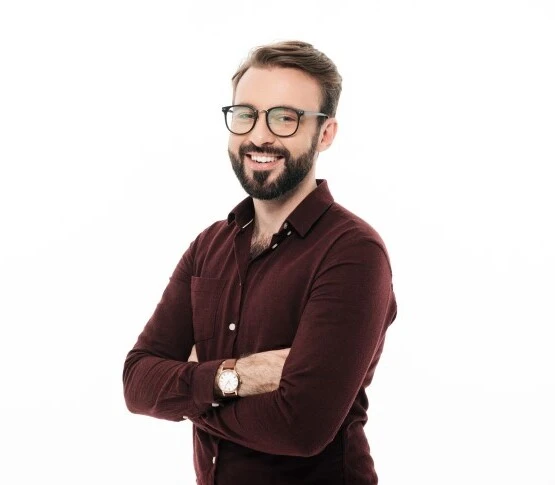 Blog
Reads Our Latest
News & Blog
Start working with WEBSOLINK that can provide everything you need to start your business, grow your business & create brand awareness.
Technology & Software — 5 Min Watch
The term 'Hyperlocal' refers to 'a little geographical area'. Hyperlocal delivery model is when delivery of items is done inside a specific geographic region.
Travel — 8 Min Listen
The Palacio de Bellas Artes is a jewel in Mexico City's cultural crown. Construction started in 1904 and was finished in 1934.